RELEASE DATE: March 23, 2022 – Dawn Reitz (pictured here with student Piper Denno) has her hands full as a German teacher and head of the Global Languages department at Great Falls High School. Yet her commitment to public education extends beyond the school. She's currently volunteering on a project to streamline the scholarship application process at the Foundation for graduating seniors and the teachers who help them.
For over a decade, the Great Falls Public Schools Foundation has raised money to fund grants, scholarships and projects across every public school in Great Falls. Our work is overseen by a dedicated community board, and that board has always included teachers. The Foundation is fortunate to have three teachers currently serving on its 23-member board – Reitz, Rachel O'Neill and Christi Virts.
"Having teacher input is critical to the success of our work," said Foundation Executive Director Stephanie Schnider. "They are the boots on the ground. They know the needs of the students and the classrooms, and they often provide us with a reality check."
A 30-year teacher, Reitz was familiar with the Foundation's work well before she joined the board. She's been involved with student groups that sell truck raffle tickets each year to raise funds, she's been named an Excellence in Education Distinguished Educator multiple times, and her family has donated to the Foundation. Now her work with the scholarship committee will make it easier for teachers to recommend students for scholarships.
The Foundation administers over 100 scholarships to local students each year.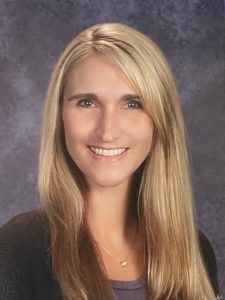 Rachel O'Neill, a reading and math intervention teacher at Mountain View Elementary, previously helped her school get a Foundation grant to fund library improvements at the school. She's combining that experience with her 20 years as a teacher as she volunteers on the Foundation's grant committee.
"It's been a fantastic opportunity for me to see what teachers at all grade levels and across the entire district are doing, and what they hope to do," she said. "I really love the Foundation and the extra support it gives our schools."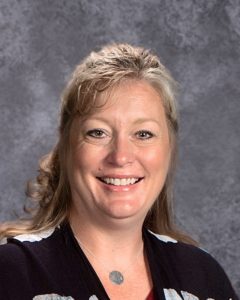 Christi Virts, an eight-time Distinguished Educator, is in her 22nd year teaching mostly health science classes at C.M. Russell High School. Her work on the Foundation board started with volunteering on the grant committee. But as a teacher who is often asked for scholarship letters of recommendations, she had some ideas to improve the process and moved over to the scholarship committee.
"I appreciate how much the board values teacher input," Virts said. "This year I offered some suggestions, a subcommittee was formed quickly, and a new format was taken to the board. This demonstrates that the board values and trusts teachers' contributions."
All three teachers say they appreciate the Foundation's embrace of educators on its board and committees.
"Teachers have tremendous insight as to what's going on with students both in and out of the classroom. We really see the needs," Reitz said. "Being on the Foundation board gives us more opportunity to help meet those needs."
The Great Falls Public Schools Foundation is a 501(c)(3) tax-exempt organization. To learn more, visit us at  www.gfpsfoundation.org.