RELEASE DATE: February 8, 2022 – This spring raised garden beds will be built at every public school in Great Falls. The first plantings will be sweetgrass, a plant held sacred by many Native American tribes. The project kicks off a multifaceted partnership between a creative educator and generous donor.
Dugan Coburn is the director of Indigenous Education for local public schools, where one in seven students is Native American. His department's goals include raising the graduation rate for Native students, as well as closing the educational achievement gap that exists between native students and others. Another goal – one pushed for by parents – is providing cultural opportunities to students.
As in many areas of public education, innovative ideas often outpace available funding. The Great Falls Public Schools (GFPS) Foundation works to bridge that gap. In this case, funding came from a targeted grant provided by Sisters United, a nonprofit founded by GFPS Foundation board member Candice English, a Blackfeet artist who owns The Farmer's Daughter Fibers. Sisters United provides scholarships to native students and works to create opportunities for indigenous women and children.
Working through the Foundation, Sisters United provided a $20,000 grant to support the Indigenous Education programs. Projects that will be funded include: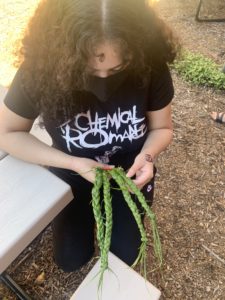 The raised planters will be installed at each school by members of the high school Native American clubs. Sweetgrass will be planted, and students will learn about plant science and the native tradition of smudging, a ceremonial burning of grass bundles. Other plants will follow.
High school students will be bused to a Choteau-area ranch this spring for a bison hunt. They will learn traditional ways to harvest and skin an animal, along with the history and significance of bison in native life. The meat will be processed and used in ceremonies and culinary classes.
Native American clubs will work with the state Department of Fish, Wildlife and Parks to create interpretive signs of indigenous plants at Giant Springs State Park. The signs will include the plant's common name, scientific name, and the native name of one of the Montana tribes. Eventually, they would like to include QR codes that could be scanned for even more information.
A lecture series is planned that would bring tribal elders to schools for presentations to students. Evening community lectures may also be included.
Curriculum is being developed to include traditional Native American dancing into physical education classes.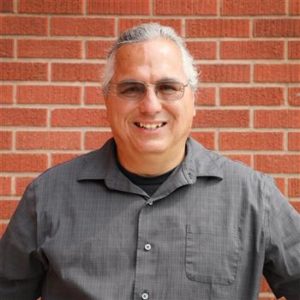 Coburn said everyone in the Indigenous Education Department is grateful to Candice English and Sisters United for giving them the means to move forward with ideas they have nurtured for some time. He sees the projects as not only benefitting the 1,680 Native American students in the schools, but also providing learning opportunities for other students and community members.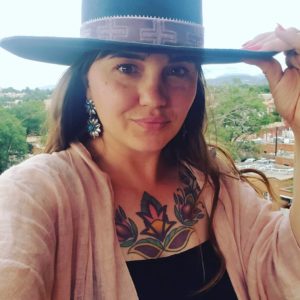 English says the projects align nicely with the goals she set for Sisters United. "Our purpose at Sisters United is to provide healing and empowerment opportunities to Indigenous women, children and families," she said. "The umbrella of 'healing' and 'empowerment' is really vast and complex. We believe it includes trauma care, protection of children, cultural preservation, land protection, elder welfare, access to art materials, data and research, and support for Murdered and Missing Indigenous Women (MMIW).
English is excited to partner with Dugan in this work. "Dugan's energy is palpable! We are looking forward to seeing these ideas come to fruition and continue to support the Indigenous Education Department," says English.
For more information on the GFPS Foundation and its work, click here.  For more information on Sisters United, click here.