RELEASE DATE: December 29, 2021 – Just over a year ago, Great Falls lost a beloved educator and coach to Covid-19. Ken Maddox spent his career teaching, starting at Lincoln and Chief Joseph elementary schools, then spending a combined 17 years at Paris and East middle schools. Great Falls High (GFH) basketball fans knew him as the longtime assistant basketball coach.(Photo Credit Great Falls Tribune/Rion Sanders)
"Mr. Maddox was a huge inspiration and a very influential figure in my life at a point when I needed direction the most," says former student Wylie Van Heel. "He helped shape many people's lives for the better and did it expecting nothing in return but the satisfaction of making a difference."
Wylie knows that his life is one of many that were touched by Ken. He felt it was important to ensure Ken's legacy continues by establishing a scholarship in his memory. The Ken Maddox Memorial Scholarship, administered by the Great Falls Public Schools Foundation, will support a GFH student athlete with $1,500.
The Maddox scholarship is one of nine new scholarships established through the Foundation this year to memorialize someone and to aid students as they continue their education. It is the most memorial scholarships established in a single year through the Foundation.
"Increasingly, donors want to create living legacies for someone they care about while also helping students attain further education," says Stephanie Schnider, Foundation Director. "We close out 2021 humbled by the generosity in our community."
Other new scholarships not previously announced include:
The Kent Seaton Memorial Scholarship was created by the Seaton family in Kent's memory.  A Great Falls native, Kent worked hard to fund his own education, graduating from Montana State University (MSU) in electrical engineering. The $2,000 scholarship is for a student pursuing engineering at a Montana school.
The D.W. Loney Memorial Scholarship was created in honor of William Loney, who loved sports and was responsible for the East-West Shrine Football Game in Great Falls for 16 years.  Two $1,750 scholarships – one at each GFH and CM Russell High School (CMR)– will be awarded to student athletes who demonstrate volunteerism and financial need.
Terry and Patt Payne established the Payne Family Scholarship to support GFH graduates who have encountered economic, mental and/or physical challenges that make pursing college difficult. Terry Payne, founder of PayneWest Insurance, says his own story shows that average performance in high school is not a limiting factor for future success. The scholarship is for $2,500.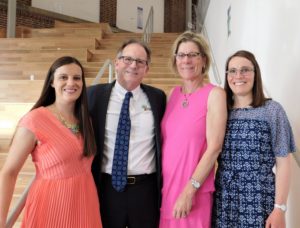 Current and former Great Falls Public Schools Foundation board members and other donors created the Dave Crum Scholarship to honor the work of Dave, who helped launch the Foundation and served as its executive director for 10 years. The $2,000 scholarship recognizes his passion for tennis and will be awarded to one graduate of GFH, CMR or Paris Gibson Education Center (PGEC) who played on the tennis team for three years and earned at least one varsity letter.
The Jason V. Christofferson Memorial Scholarship was created by Jason's family to support a student who excels in mathematics and wants to pursue a career in a math-related field. Jason graduated from CMR in 2002, received a master's degree in mathematical finance and worked as a director of data and financial analyst before his death. The $1,000 scholarship is for a graduate of CMR, GFH or PGEC.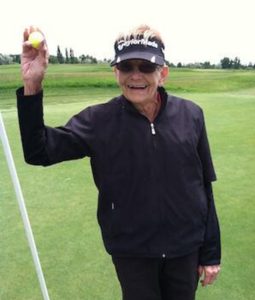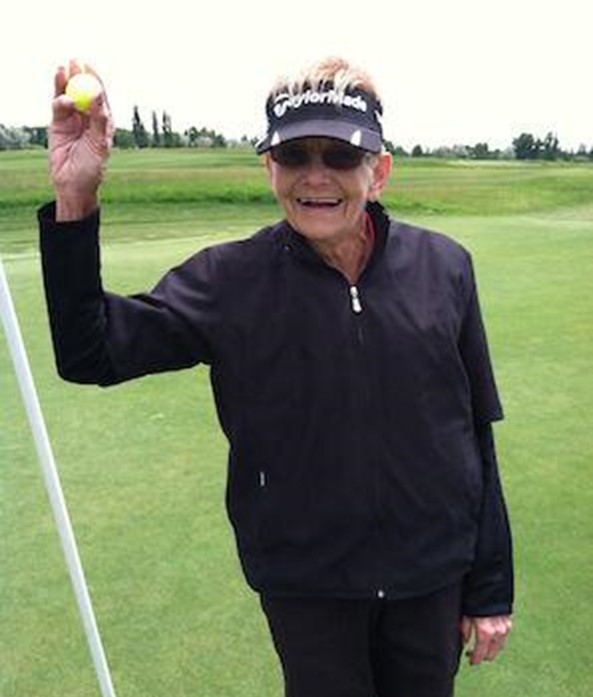 The Louise Hollar Clarke Memorial Golf Scholarship was established in memory of avid golfer, business owner, wife, mother and grandmother Louise Hollar Clarke. Two $1,000 scholarships will be offered to one student each at GFH and CMR who played varsity golf for at least two years. The scholarship is for students who will attend college in Montana.
The Ron and Mary Tihista Memorial Scholarship was established by their children for a GFH graduate who participated in a high school music program. Ron and Mary grew up in Glasgow, but raised their six children in Great Falls.  All their children participated in music in high school, and three pursued it in college. The scholarship is for $500.
The William E. Spahr Memorial Journalism Scholarship honors Bill Spahr who taught at GFH for 23 years and oversaw the production of award-winning ROUNDUP yearbook and INIWA school paper. This $550 scholarship will go towards one student at both GFH and CMR who excelled in journalism and/or yearbook production while in high school.
The Foundation manages over 100 scholarships, which last year awarded $328,000 to students pursuing higher education. This year's winter application period opens Jan. 1 and runs through Feb. 15. More information on the Foundation's scholarships is available at https://gfpsfoundation.org/scholarships/.  If you are interested in establishing a scholarship, contact Stephanie Schnider at 406-268-6021.