RELEASE DATE: October 14, 2021 — Four years ago, Great Falls pediatrician Deb Garrity transitioned from caregiver to patient with the diagnosis of stage 4 breast cancer that had spread to her bones. She saw firsthand how that diagnosis also impacted the lives of her children and others close to her. 
In recognition of the hardship an ill parent poses on families–and in continuing her lifelong history of caring for others–Deb and her family created the DM Garrity MD Scholarship. Two $1,000 scholarships will be offered for students graduating from any Great Falls high school who have, or are currently, navigating the chronic or terminal illness of a parent or caregiver. 
The Garrity scholarship is one of six new scholarships offered in the first round of applications for this year's Great Falls Public Schools (GFPS) Foundation scholarships. The Foundation administers over 100 scholarships which provide over $300,000 to local students each year. 
Other scholarships that will be offered in this first round include the following: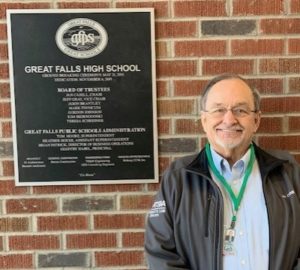 Jan Cahill Memorial Scholarship – This scholarship was created by friends and family in memory of former GFPS Board Chair Jan Cahill. Jan spent over 35 years in various Montana schools as a teacher, principal, and superintendent. Jan's passion for education all started with his interest in music and history. Applicants for the $1,000 scholarship are asked to explain how music or another hobby helped them thrive in school. 
Braget Family Scholarships – Daren and Patty Braget created two scholarships to show their appreciation for the education their daughters received in Great Falls schools. The Braget Family Scholarship for Healthcare will offer two $500 scholarships at CMR for students pursuing healthcare while the Braget Family Scholarship for Social Work will provide one $500 scholarship to a GFH senior who plans to purse social work. 
Carnahan Towing Softball Scholarship – This scholarship was established by Mel Carnahan, owner of Carnahan Towing. Softball and baseball have played a big role in the Carnahan family. Mel wanted to continue to support the sport that he and his family have enjoyed so much. The $1,000 scholarship at both GFH and CMR will support a student athlete who played softball throughout high school. 
Jason Poirier Memorial Scholarship – This scholarship was created by Kelley Bushong in memory of her brother Jason Poirier, a 1996 Great Falls High graduate and avid Bison sports fan. The $500 scholarship will go to a GFH graduate involved in softball, wrestling and/or football. 
"We are so pleased to see new scholarships created by community members. These scholarships make post-secondary education more achievable and encourage our students to continue to grow and broaden their perspectives after their time in Great Falls Public Schools," says Stephanie Schnider, Executive Director of GFPS Foundation.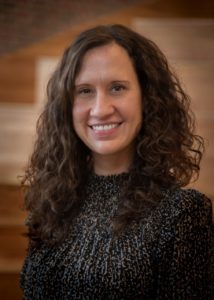 If you are interested in establishing a scholarship, please contact Stephanie at 268-6021. To see more scholarships visit https://gfpsfoundation.org/scholarship