RELEASE DATE: May 23, 2023 – Chosen as the 2022 BNSF Teacher of the Year, Mrs. Skawinski of Meadow Lark Elementary saw her classroom come alive with robots this last month thanks to a $2,500 grant from BNSF Railway.
Every year the Great Falls Public Schools Foundation recognizes top graduating scholars from each high school as part of its Excellence in Education program. These students, in turn, have the opportunity to recognize teachers who especially impacted their educational experience.
Last year, Madeline Hamma from C.M. Russell High School named sixth-grade Meadow Lark Elementary teacher Stacie Skawinski as one of her two distinguished educators.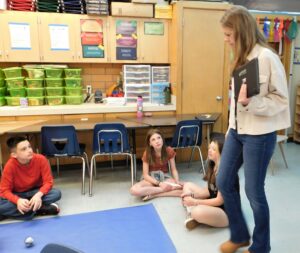 "Mrs. Skawinski always knew how to push me to become the best student I could be," Madeline said of her. "I loved her as an English teacher, but her math teaching was excellent."
Her praise was echoed by then Meadow Lark Assistant Principal Ben Jacques, who shared that Skawinski "develops dynamic lessons that engage students, relate to real life and make material meaningful for her students.  She is a role model and mentor in the classroom and in the larger school-wide environment."
Of the 66 teachers who were honored last year, Skawinski is one of two who received the honor of being designated as a BNSF Teacher of the Year. She says the robotics program will allow her students to engage more deeply in mathematic concepts.
"The students are so excited. The engagement is huge with them," she said. "The students will program the robots to do activities, like drawing a shape. They are doing math without realizing they're doing it."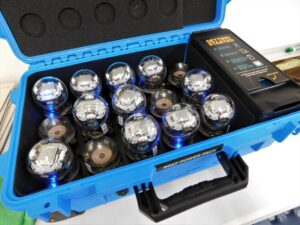 As computers become ever more integral to our world, the math skills to program and operate them become increasingly necessary for young people, she said.  "Getting students started with these concepts early makes so much sense," she added.
"The teachers selected for Excellence in Education are truly remarkable," said GFPS Foundation Executive Director Stephanie Schnider.  "This robotics program is a wonderful example of how teachers can take learning to the next level when they are offered the resources to do so. We are grateful to BNSF Railway for providing teachers these opportunities."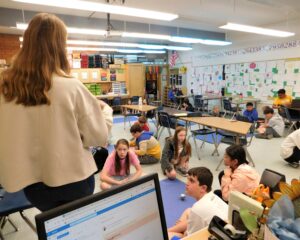 To learn more about our Excellence in Education program, as well as other work done to enhance teaching and learning in our schools, visit our website here.