Plus Other Pandemic Solutions
RELEASE DATE: February 26, 2021 — Getting pandemic-stressed schoolchildren outside for fresh air and exercise is a given at our public schools. But just as classroom instruction poses new challenges, so do playgrounds.
At West Elementary, for example, Principal Lyndsey Stulc explained that each class is kept separate from others to maintain distance and reduce possible exposure to illness. With six different classes on the playground for each recess, that meant dividing the playground into six separate spaces.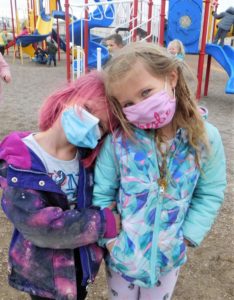 "But not all of the six areas have playground equipment, and the equipment can't be shared," she said. Some classes were left with nothing to do outside, and Stulc was seeing an increase in behavioral problems.
That's where the Great Falls Public Schools Foundation stepped in. For each of the 30 classrooms at West, the Foundation purchased a set of playground balls including kickball, basketball and soccer balls.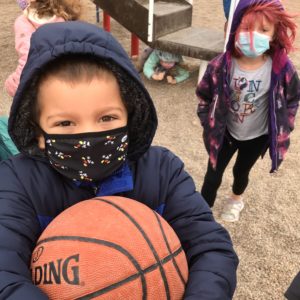 "Operating schools during the pandemic poses a variety of challenges, which the schools are tackling head on. But there are some gaps," said Dave Crum, executive director of the Foundation. "Thanks to the generosity of donors in our community, the Foundation can help bridge those gaps."
For example, because classrooms no longer have communal supplies, each student has a bucket with individual supplies. The Foundation is helping fill those buckets for disadvantaged students at a number of schools.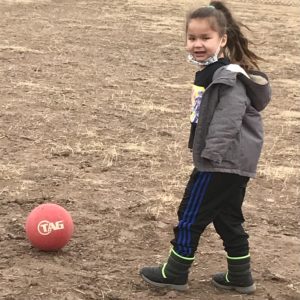 Morningside Elementary also received playground balls through a Foundation grant. At Giant Springs Elementary, the Foundation provided computer headphones so students wouldn't have to share. Individual pencil boxes were provided to students at Longfellow Elementary, and individual classroom art sets were donated to Sunnyside Elementary.
In collaboration with the PTA at East Middle School, the Foundation provided specialized touch pads for special education students learning remotely. And because many water fountains have been turned off, the Foundation provided 100 water bottles to each school for students who don't have their own.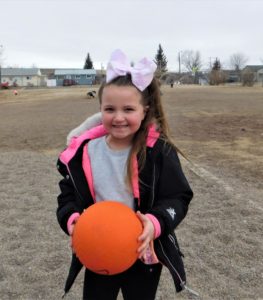 "We had a real need, and the Foundation was there to address it," said Stulc from West. "We truly appreciate the help."
All support provided by the Foundation was made possible by contributions from our donors. If you would like to help support Great Falls classrooms and schools, contact us at 406-268-7340, or visit our website at www.gfpsfoundation.org.