RELEASE DATE: October 8, 2019 — Don't miss a rare opportunity to hear the inspiring story of a living Holocaust survivor Oct. 15 at the Mansfield Theater.
Brought to Great Falls by a grant from the Great Falls Public Schools Foundation, Peter Metzelaar shares his dramatic story of living in hiding for nearly three years.  The public presentation is at 7 p.m. and tickets are available at the door for $5 each.
Metzelaar was seven when Nazis raided his home and seized his family.  Only he and his mother were left behind.  With help from the Dutch Underground and people willing to risk everything, they survived.  His story details hiding with courageous farmers, stealing away to the safety of a cave, and even fooling Nazis into helping them.
One retired and two current Great Falls High teachers planned the visit to give local high school and middle school students the chance to learn about the Holocaust first-hand.  Metzelaar will spend a half day at each high school presenting to all students.  Paris Gibson Education Center students will join the Great Fall High presentation, which will be live streamed to East and North middle schools.  CM Russell High School will have a separate presentation.
"This grant is another example of how the GFPS Foundation continues to enhance the education of our students," said the Foundation's board chair, Karen Brandvold.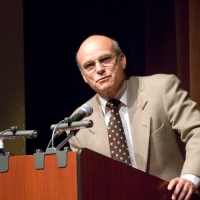 Not only will students use the information from the presentations as part of their history and English classes, they will follow that work with participation in the Montana Compassion Project.  Upon reflection about the Holocaust story, they will each produce a piece of art representing what compassion means for them.  The artwork will be displayed at their respective schools, then later at Paris Gibson Square.
Mary Dea, an English teacher at GFH, submitted the grant for the project.  She wrote it with Annie Simkins, a GFH government teacher, and Carol Shipley, who helped coordinate the popular freshman WarFair program at GFH for years and retired in 2016.  They estimate 1,800 students will participate in the program.
Dea said she and Shipley took a group of students to Choteau six years ago to hear a Holocaust survivor speak.  "It was so powerful, and I saw how it touched the students," she said.  That's when they decided to find a way to bring a speaker to Great Falls.
Having spent time at the Montana Compassion Project in Bozeman, Dea said it was a natural to pair with the visit by Metzelaar.  "We want students to reflect on compassion.  What does it look like?  What does it mean to me, to my life," she said.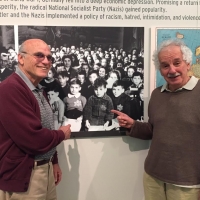 Brandvold said the Foundation is delighted the project received the Innovation Grant.  "The project is unique in that it partners with other community groups to support the event, uses technology to share the experience across our district, and includes a cross-curriculum approach where students will create their own artwork after reflecting upon the speaker's story."
The GFPS Foundation grant covers the cost of bringing Metzelaar to Great Falls, as well as costs associated with the student projects.  Great Falls College-MSU is providing live streaming to middle schools.  The speaker was arranged in coordination with the Holocaust Center for Humanity in Seattle.
The Oct. 15 evening event is open to the public and is funded in part by First Congregational United Church of Christ and an anonymous private donor.