RELEASE DATE: December 14, 2022 – As we look back on 2022, we are proud of what has been accomplished, and we hope you are too. At the Great Falls Public Schools (GFPS) Foundation, we have the privilege of partnering with community members to enhance public education. Thanks to your financial support, teachers are empowered to offer creative learning experiences, and students continue to grow in new and exciting ways. Here are some highlights for the year: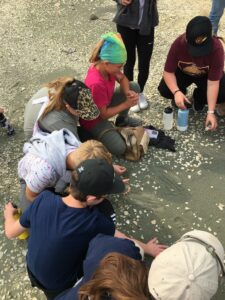 Grants – The grant program is funding 34 projects for the 2022-2023 school year. Nearly $140,000 has been directed towards field trip opportunities, alternative learning tools for students with disabilities, a book vending machine, science equipment and many more beneficial educational tools and experiences this school year.
Sam, a Lincoln Elementary student, participated in a grant-funded field trip to the Montana Dinosaur Center in Bynum. "That was my best day of school ever," he gushed. "Not the best day in sixth grade," he clarified later, "but my best day since preschool!" Foundation grants empower teachers to offer unique and compelling experiences like this for students, forming memories that will last a lifetime.
Truck Raffle – The Truck Raffle celebrated its 10th year in 2022. Thanks to the Oakland family donation of the truck and the support of the City Motors staff, $149,400 was raised making this the second highest year ever. Over $81,000 of the total amount raised went directly to school groups who helped sell tickets and the remaining amount supports our grant program.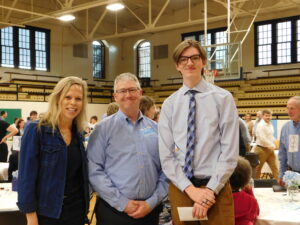 Scholarships – The scholarship program at the Foundation continues to be a mainstay of our work in supporting GFPS students. Over $360,000 was awarded in scholarships to 2022 graduates. The Foundation administers more than 100 donor-funded scholarships each year.
Thanks to several scholarships, Great Falls High graduate Piper is pursuing her dream of becoming a psychiatrist this fall at MSU-Bozeman. Piper is studying Psychology with plans to attend med school after graduation. "I am passionate about making a difference in the lives of those
who suffer," she shared.
Excellence in Education – The Foundation celebrates the influence of teachers and the dedication of students through its Excellence in Education program, originally established in 2012. This year we recognized 33 students and the 66 educators who made an impact on their educational experience.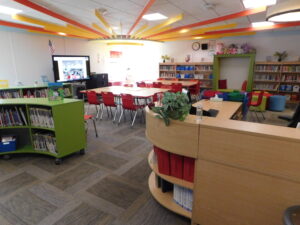 Facility Enhancements – Facility enhancements play a large role in enhancing student experiences. Through partnerships with private donors, PTAs, and the GFPS district, the Foundation supported library upgrades at Chief Joseph and Whittier Elementary schools and playground renovations at Riverview Elementary School in 2022.
Basic Needs for Students – Through donor funding, the Foundation continues its support of students in need. This includes snow boots and coats, clothing, backpacks and food pantry supplies at all the schools in the district. The Foundation also assists students by covering fees for dual credit exams and other educational needs.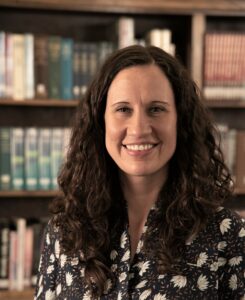 "We are privileged to impact students and teachers in a positive way through the Foundation. Our work is wide-reaching and is entirely dependent on the support of community members who care about education as much as we do. It is a beautiful partnership—a partnership that we are immensely grateful for," shares Executive Director Stephanie Schnider.
Please consider supporting students and teachers through a year-end gift.
Click here to donate online or mail your contribution to GFPS Foundation, PO Box 2429, Great Falls, MT 59403. Your contribution will make an immediate impact on education in Great Falls.
On behalf of the GFPS Foundation Board of Directors and the Foundation staff, we wish you and your loved ones a wonderful holiday season and a happy new year.