Dave Crum's Time as Director Winds Down
RELEASE DATE: June 5, 2021 — As the Great Falls Public Schools Foundation celebrates our 10th birthday, we give special recognition to our founding Executive Director, Dave Crum. In the past decade he built the Foundation from merely a good idea to the largest public schools foundation in Montana.
When the Foundation first began, Dave selected board members and guided them in starting fundraising, creating grant programs, setting up the Excellence in Education program, and eventually merging with a former scholarship foundation. After the $98.8 million bond issue passed in 2016, he led efforts to seek additional donations for building enhancements.
Under Dave's leadership, the Foundation now donates more than $100,000 in classroom grants each year, administers some 85 scholarships, assists disadvantaged students and has facilitated over $4 million in school building enhancements through private donations.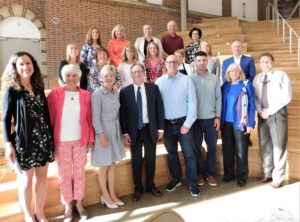 "For the past decade, Dave saw the mission of the Foundation as his guiding light in everything he pursued and accomplished," said Foundation Board Chair Karen Brandvold. "His passion and enthusiasm are infectious and helped him create a foundation with the infrastructure and footing to ensure its success well into the future."
In honor of his work on behalf of students, a scholarship in his name was established.  Anyone wishing to contribute may donate online HERE. Checks may be mailed to the Foundation at P.O. Box 2429, 59403.
Dave's achievements on behalf of public schools now become his legacy.  This month Dave retires and turns over the Foundation leadership to incoming Executive Director Stephanie Schnider.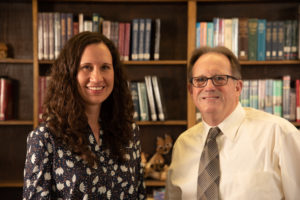 A Great Falls native, Stephanie worked in Denver for six years as a marketing professional before returning home in 2010 and working for the family business. She served as executive director at Habitat for Humanity for four years and most recently oversaw volunteer opportunities at the University of Providence.
"I am proud to be a part of an organization that has such an incredible reach and positive impact in the community," said Stephanie.  She is excited to use her skills to benefit local youth and schools.