James And Miriam Weitz Memorial Scholarrship
James and Miriam Weitz met and lived in Sidney, Montana for most of their lives. Jim was born in Butte, MT. His father, a miner, vowed his sons would never work in the mines. Consequently, Jim and his brother devoted their lives to education. Jim graduated with a BA in Education from Western Montana College in Dillon in 1937. His MA in Education was from UND in Grand Forks ND in 1956. Jim loved and taught math and spent thirty-seven years in education; thirty four as elementary school principal in Sidney. Miriam taught fourth grade until she and Jim married. In those days, it was frowned upon to have married couples working in the same school system. Consequently, Miriam devoted her life to becoming an exceptional homemaker, wife and mother. They were married nearly seventy years and moved to Great Falls in 2000 to live near their daughter and family. Their three grandchildren, Jennifer, Britne, and Tyson Nimmick, all graduated from GFHS.
Scholarship Requirements:
1. Must be a GFHS graduating senior.
2. The applicant must be accepted to Montana State University: Bozeman; Northern; Great Falls College or the University of Montana Western.
3. The applicant must be planning to major in Education; preference will be given to students pursuing a math related field of study.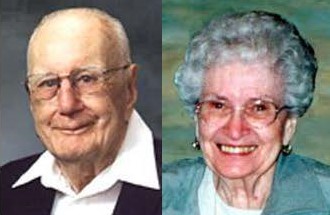 Donate A One Time Or Ongoing Scholarship For High School Graduates
Setting up an educational scholarship fund can be a meaningful way to give back to your community or to honor a loved one. There are a number of things to consider when planning a scholarship. Please contact the Foundation for assistance, we are happy to help you. Contact Stephanie Schnider at [email protected] or call (406) 268-6021.