Treacy Giesler Memorial Scholarship
Treacy Giesler was a 1984 graduate of Charles M. Russell High School. Throughout her junior and senior years, she suffered from a debilitating brain tumor. In spite of this, her determination, compassion for others, and love of life triumphed. She participated in many extracurricular activities and maintained an outstanding academic record.
Treacy passed away in October of 1984. The Treacy Giesler Memorial Scholarship was established by her family and friends as a continuing tribute to her.
Scholarship Requirements:
1. Must demonstrate an overcoming of adversity (including but not limited to: economic, emotional, familial conflict, or a learning or physical disability).
2. Must demonstrate a concern for others and some level of self-determination.
3. Must graduate from CMR.
4. Must participate in school and/or community activities.
5. Must have a cumulative GPA of 3.0 or higher.
6. Must provide an updated transcript.
7. Must submit one letter of recommendation which should address the areas of character, citizenship, determination, and self-discipline.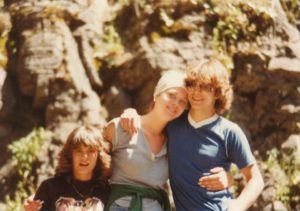 Donate A One Time Or Ongoing Scholarship For High School Graduates
Setting up an educational scholarship fund can be a meaningful way to give back to your community or to honor a loved one. There are a number of things to consider when planning a scholarship. Please contact the Foundation for assistance, we are happy to help you. Contact Stephanie Schnider at stephanie_schnider@gfps.k12.mt.us or call 406-268-6021.