Palm Appreciation Scholarship
Jose Rodriquez and his brother were raised by their single mother. Their mother knew the importance of a good education and attended college classes while raising her children. Jose would accompany his mother to classes and listen quietly while she did her work. But it wasn't until his freshman year at Great Falls High that he knew he wanted to attend college.
During his senior year, Jose worked diligently to fill out numerous scholarship applications that his counselor, Al Getten, gave to him. Jose wanted to take advantage of the opportunity to receive funding for his college education. When Great Falls Honors night finally came, Jose received the Palm Scholarship which paid for four years of undergraduate studies.
With the scholarship, Jose was able to graduate with a Master's Degree from Montana State University in 1999 and pass the CPA exam. Jose believes that he would not have been able to attend college without the Palm Scholarship. In honor of the scholarship that the Palms gave Jose, Jose established a scholarship at Great Falls High to continue to pass on the gift of a college education.
Scholarship Requirements:
1. Must be a senior at GFH.
2. Must plan to attend an accredited college.
3. Must exhibit the "pay it forward attitude".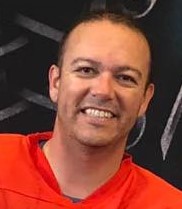 Donate A One Time Or Ongoing Scholarship For High School Graduates
Setting up an educational scholarship fund can be a meaningful way to give back to your community or to honor a loved one. There are a number of things to consider when planning a scholarship. Please contact the Foundation for assistance, we are happy to help you. Contact Stephanie Schnider at stephanie_schnider@gfps.k12.mt.us or call 406-268-6021.