Neil Curry Memorial Scholarship
Neil Curry was born and raised in Great Falls along with his brothers Greg and Ryan.  Neil graduated from GFHS in 1987.  He attended MSU where he received a civil engineering degree in 1992.  He then earned a Masters Degree in structural Engineering, also from MSU.
During summer months while at college Neil worked in the Bob Marshall Wilderness on a trail crew with the Lewis & Clark National Forest.  In 1988, he was put in command of a crew in the Gates Park Fire along the North Fork of the Sun River.
After graduation from MSU, he married and had three children, Taylor, Alysa, and Courtney.  He gave them his compassion, wisdom, strength and patience that will lead them skillfully through life.  His son, Taylor, received a scholarship to U of M upon his graduation from GFHS in 2019.
Neil's professional career began with the Montana Department of Transportation in Helena where he designed bridges for 9 years.  In 2001, he joined TD&H Engineering in Great Falls where he became branch manager and a partner.  He engineered numerous major projects throughout Montana.
Neil was an avid and skilled outdoorsman who shared his love for the rivers and mountains of Montana with his brothers, his children, and his friends.  He enjoyed hunting, fishing, and golfing.  He was well-liked and a true friend to many.  Neil was happiest when he spent time with his kids and family members at his cabin in Logging Creek.
Neil died in a car accident in 2011 at the young age of 42 on his way to work.  It is hoped that this scholarship will carry on Neil's goals, dreams, and inspiration.
Scholarship Requirements:
1.  The applicant must be a GFH graduating senior.
2.  The applicant must be accepted to Montana State University, Bozeman.
3.  Letters of Recommendation:
a.  (1) Teacher
b. (1) Community Member (non-relative)
Additional Information:
Preference will be given to students pursuing and field of Engineering.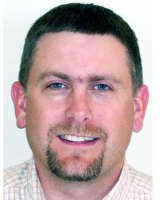 Donate A One Time Or Ongoing Scholarship For High School Graduates
Setting up an educational scholarship fund can be a meaningful way to give back to your community or to honor a loved one. There are a number of things to consider when planning a scholarship. Please contact the Foundation for assistance, we are happy to help you. Contact Stephanie Schnider at stephanie_schnider@gfps.k12.mt.us or call 406-268-6021.