Lowry Family Scholarship
The Lowry Family Scholarship was established in 2018 by Gary and Marie Lowry in recognition of their two children and six grandchildren who all graduated from CM Russell High School. Their children and grandchildren excelled in academics, athletics, fine arts, and other extra-curricular activities. They valued their educational opportunities at C.M.R and the true meaning of being a Rustler. Each of their children and grandchildren went on to pursue degrees in post-secondary education in the fields of education, business, fine arts, and medicine.
Gary and Marie see the value of excellence in education and athletic and extra-curricular activities and are grateful for the education their children, grandchildren and currently, great-grandchildren have received in Great Falls Public Schools. They want to honor two C.M.R. students who plan to continue their education and have excelled as a Rustler.
There will be two $1,000 scholarships awarded. This scholarship is not restricted to an in-state school.
Scholarship Requirements:
·Must be a graduating CMR senior.
·Must have a cumulative GPA of 3.0 or higher.
·Must have athletic, extracurricular and/or school involvement.
·Must submit two letters of recommendation (one from a high school teacher, one from a coach).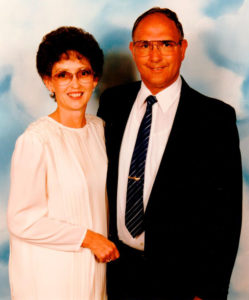 Donate A One Time Or Ongoing Scholarship For High School Graduates
Setting up an educational scholarship fund can be a meaningful way to give back to your community or to honor a loved one. There are a number of things to consider when planning a scholarship. Please contact the Foundation for assistance, we are happy to help you. Contact Stephanie Schnider at stephanie_schnider@gfps.k12.mt.us or call 406-268-6021.