Joe & Nettie Ogrin Scholarship
The Ogrin Scholarship was established by Joe and Nettie Ogrin, who lived and worked in Great Falls their entire lives. Joe was a car salesman for Bison Ford for several decades and Nettie worked as a registered nurse for College Park Medical Center. Both enjoyed golfing as their main social activity.
Scholarship Requirements:
1. Must show need of financial assistance.
2. Must exhibit reasonable citizenship, diligence, and hard work.
3. Must be a GFH graduate.
4. Must have a cumulative GPA of 3.00 or higher.
5. Must participate in at least one extra-curricular activity for each year of attendance at GFH.
6. Must attend a Montana college or university and pursue a degree in nursing.
7. Must maintain a GPA of 3.00 or higher each year of college to remain eligible to receive next installment.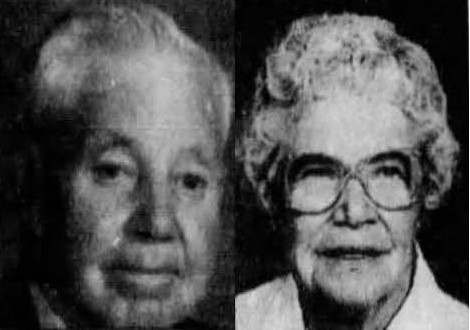 Donate A One Time Or Ongoing Scholarship For High School Graduates
Setting up an educational scholarship fund can be a meaningful way to give back to your community or to honor a loved one. There are a number of things to consider when planning a scholarship. Please contact the Foundation for assistance, we are happy to help you. Contact Stephanie Schnider at stephanie_schnider@gfps.k12.mt.us or call 406-268-6021.