DM Garrity MD Scholarship
The DM Garrity MD Scholarship was created to support a student who has, or is currently, navigating the chronic or terminal illness of a parent or caregiver. This is a significant hardship, and it is the wish of Deb and her family that this scholarship lightens the burden for these students. They would like to reward students who are working toward bettering their own life and their community on a daily basis.
Deborah M Garrity MD was born and raised in Great Falls, along with her siblings Mike and Niki. She graduated from CMR High School in 1985 and attended college in Bozeman at MSU. She then earned her Doctorate in Medicine at the University of Washington and trained at The New York Hospital to achieve her dream of becoming a pediatrician. She served in the Air Force to care for the children of military members before returning to Great Falls to work. Her children, Jared and Kate Biddle, were both raised in Great Falls and graduated from Great Falls High School. Deb was diagnosed with stage 4 breast cancer during the peak of her career.  This unfortunately had a significant impact on the people in her world, including family, friends, coworkers, and her patients. Deb loved to become a trusted part of her patients' families, and she tried to teach her patients and children how even the little things you do every day can make such a difference... a smile, a kind word, a small good deed.
Scholarship Requirements:
Two $1,000 scholarships for graduates from GFH, CMR or PGEC
Minimum 2.5 GPA
Must demonstrate financial need
Must demonstrate a commitment to good deeds and concern for others
Must provide 2 letters of recommendation, one from a teacher/coach/counselor at school and one from a community member
There is no requirement for the scholarship recipient's field of study (college, trade school, cosmetology... all are welcome)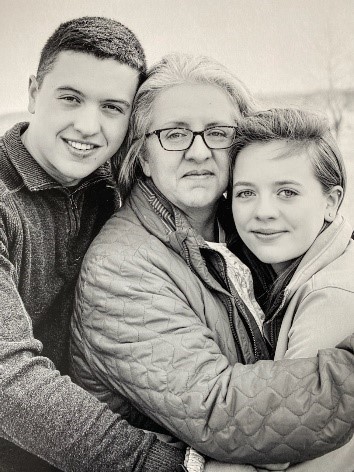 Donate A One Time Or Ongoing Scholarship For High School Graduates
Setting up an educational scholarship fund can be a meaningful way to give back to your community or to honor a loved one. There are a number of things to consider when planning a scholarship. Please contact the Foundation for assistance, we are happy to help you. Contact Stephanie Schnider at stephanie_schnider@gfps.k12.mt.us or call 406-268-6021.