Rudi J. Sabo Memorial Scholarship
Rudolph "Rudi" Jon Sabo was born August 30, 1925 in Sand Coulee, MT. Rudi graduated from Great Falls High School in 1943. He obtained his bachelor's degree from MSU in 1952 and a Master of Education in 1955.
In 1953, he began his teaching career at Fairfield High School as a math teacher and guidance counselor. Rudi also taught at Billings Senior High School for one year. He began the first of 37 years at Great Falls High School in 1956. He loved returning to the school he graduated from as he was forever a GFHS Bison.
During his time at Great Falls High, he taught thousands of students in math and wrote many college recommendation letters to deserving students through the years. He retired from Great Falls High School in 1994 but education and helping others was never far from his thoughts. From 1998 to 2008, Rudi continued to assist students and teachers at North Middle School 2 days a week.
As a man who said that if a student failed his class then he, himself has failed the student, his memory will carry on in the hearts of his family, friends and students. This is a $2,000 scholarship.
Scholarship Requirements:
1. GFHS female student with an interest in a career that requires math (not necessarily teaching).
2. 3.0 GPA overall, with 3.5 GPA in math.
3. Recommendations from two math teachers.
4. A one page essay describing the teacher who had the greatest influence on you.
5. A one page essay indicating why you are interested in math and a career that involves math.
6. Career plans in a field that requires math.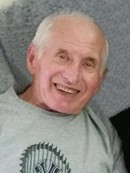 Donate A One Time Or Ongoing Scholarship For High School Graduates
Setting up an educational scholarship fund can be a meaningful way to give back to your community or to honor a loved one. There are a number of things to consider when planning a scholarship. Please contact the Foundation for assistance, we are happy to help you. Contact Stephanie Schnider at stephanie_schnider@gfps.k12.mt.us or call 406-268-6021.