Mark Hoard Memorial Scholarship
This scholarship was created in memory of Mark Hoard, GFH Class of '72. He is remembered as a gentleman who excelled at everything he tried. All State Fullback his junior and senior years, Montana State High School Wrestling Champion in '72, and anchor for the record in the Mile Relay in track, Mark was well known for his excellence on the field of sports.
His accomplishments in the field of education are just as outstanding. Earning his Biology Degree from the University of Utah, where he played Varsity Football, Mark went on to earn his Master's Degree from Montana State University and his Doctorate Degree from North Dakota State. At the time of his death, Mark was an Integrated Pest Management Educator with the University of Illinois where he received numerous awards for his achievements in the field of Entomology.
Mark was awarded the Myrtle Campbell Award for Outstanding Athlete his senior year of high school and in the light of his many accomplishments, a "Mark Hoard Memorial Scholarship" has been established. The criteria for the scholarship will not only be excellence on the field but in the classroom as well. A deserving senior at Great Falls High will receive the scholarship, which will enable them to continue their education at any of the colleges throughout Montana.
Scholarship Requirements:
1. The applicant must be a GFH graduating senior.
2. The applicant must have a cumulative GPA of at least 3.0.
3. The applicant must demonstrate leadership and good citizenship.
4. The applicant must provide a current transcript.
5. The applicant must provide 2 letters of recommendation: one from a faculty/staff member, and one from the adult community at large.
6. The applicant must have a need for financial assistance.
7. Applicant must have participated (from beginning to end for that season) in at least one sport for each of the four years he or she attended GFHS.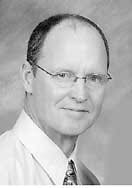 Donate A One Time Or Ongoing Scholarship For High School Graduates
Setting up an educational scholarship fund can be a meaningful way to give back to your community or to honor a loved one. There are a number of things to consider when planning a scholarship. Please contact the Foundation for assistance, we are happy to help you. Contact Stephanie Schnider at stephanie_schnider@gfps.k12.mt.us or call 406-268-6021.