CMR Class of '18 Green and Gold
At the end of their senior year, the CMR Class of 2018 decided their senior gift would be to offer help to graduating seniors looking to continue their education. This Green and Gold scholarship will be awarded to a CMR student who is active both in school and in the community and who demonstrates positive Rustler Pride. It is the hope of the Class of 2018 that the winner of this scholarship will continue to contribute to both their school and community at their college or university.
Scholarship Requirements:
1. The applicant must be a CMR graduating senior.
2. Applicant must participate in at least one school-sponsored activity (sport, music, drama, or club).
3. Applicant must provide proof of community activism.
4. Applicant must carry at least a 3.0 GPA.
5. Applicant must submit two letters of recommendation (non-family member).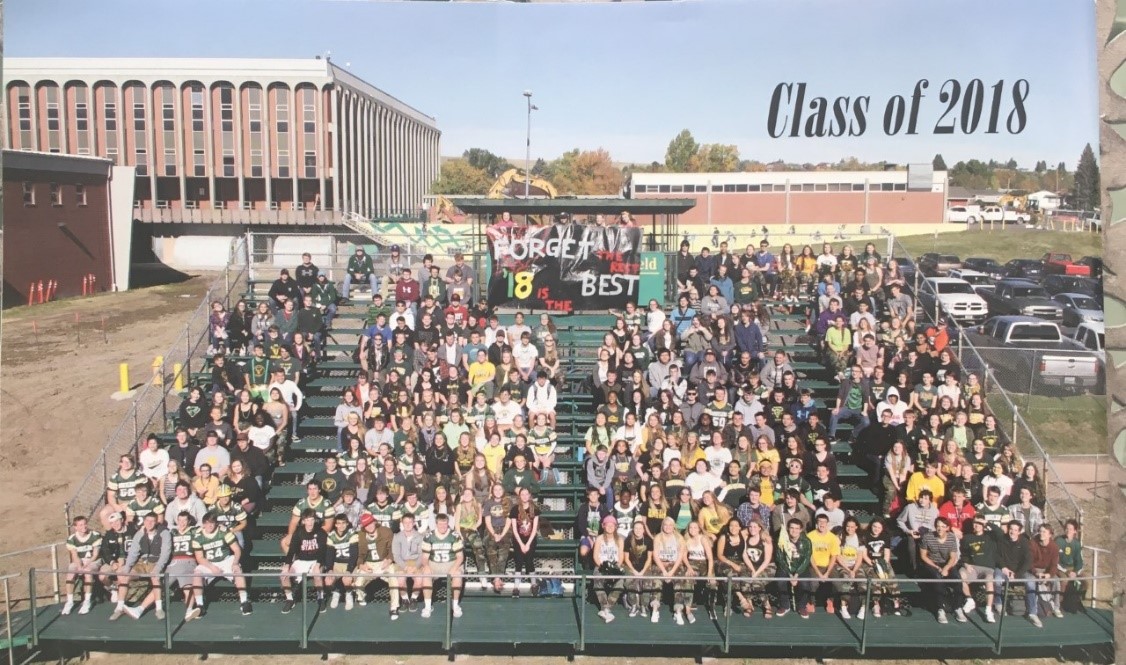 Donate A One Time Or Ongoing Scholarship For High School Graduates
Setting up an educational scholarship fund can be a meaningful way to give back to your community or to honor a loved one. There are a number of things to consider when planning a scholarship. Please contact the Foundation for assistance, we are happy to help you. Contact Stephanie Schnider at stephanie_schnider@gfps.k12.mt.us or call 406-268-6021.